First of all sorry for the lack of updates, the site needed a rework but as summer loomed in there is no time for those things, the good thing is summer is over and after a few days we have a brand new site, as of now it has pretty much the same feature set, you can check our map of praia da luz to find cool stuff, you can also check what is happening right now in praia da luz on our live page as well check our posts, so even though we have a new design you can still find the good things that made the site in the first place :D
Also we will add new features and improvements all round, the goal is that luz portugal is your one stop place to find what is happening in Luz and where to find cool stuff todo, see and eat around praia da luz.
Finally you can also find us on the Praia da Luz Facebook Page, Praia da Luz on Twitter and the brand new Praia da Luz on Instagram!
So after the brief news, here is a recap of our 2004 Summer
To sum it up…. Parties parties and more parties, well this Summer was quite filled with parties, normally we have 2 parties in Luz, the Banho do 29 and the Celebration of Our Lady of Light, but this year we had an outstanding amount of celebrations, one one side i praise it a lot, i always thought we should have a big party in August its when everyone is here and the weather at night is always good and lets face it, there isnt much todo at night in Luz even in August, besides eating out and having some beers, so i always thought that was in order, so im really glad we did it this year and for the most part i thought it was a success.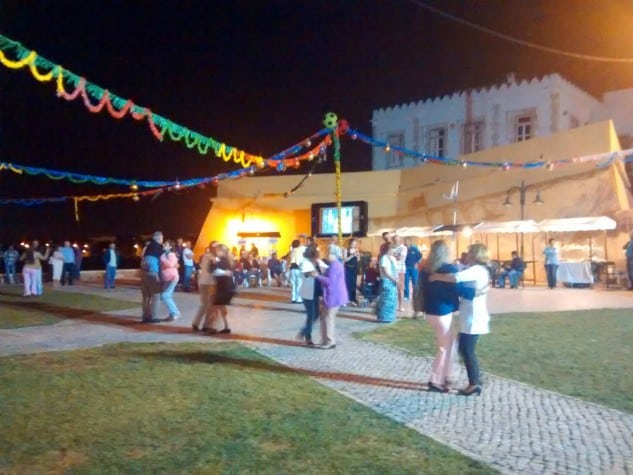 So we started with the "Festas Santos Populares" it started in June ended in July, it was kinda a mix of what we had last year a small celebration around the Santos Populares but it was mixed with the World Cup matches, overall i think it was good, the stage was great, but there were some flaws, especially the distribution of days, there arent that many people around, so having just 1 show per day you didnt know if it was going to be a good party or a ghost town, they should have chosen a few days and concentrated on those, still overall it was fun.
After that we had the "Festas do Mar" and "Festa do Turista", these were the August festivities, kinda the same, but this time they did focus more on some days, so you always had something to see everyday, also there were lots more places to snack and enjoy also the advertisement was really well made, the big flaws were the lack of bathrooms and the lack of support and organization for the stands and seller, im not sure if anyone made any business the first day, also some places were really well furnished and other were like… the dumps, so yeah a bit lack of organization (as i learned later on there was also less support from the city hall cause they had their own celebrations to arrange), still as the first August festivities i liked them and i still think it was a great idea, they just need to improve it next year ,)
Ohh and NOS was supossed to have an air show fly by Praia da Luz, they didnt, so from me and everyone in attendance i think you guys just lost a bunch of prospect clients!
Then the banho do 29, that one its hard to go wrong, still it was a bit chilly, more than usual and the main act of the evening André Sardet was a bit of a let down, it was like 30minutes of introductions for him and we all know he was doing it for free, but still it was a bit silly, his show was good, if you like him, but he missed the midning call interely by like 7minutes, so when he stopped and said that everyone can go to the water, there were some… how should i put it…. "hacking", after all this is the Banho do 29 and not the André Sardet show, still overall like every year it just a awesome party!
Finally the "Festas Nossa Senhora da Luz", i would say they were the worst in recent years, i think all this celebrations took a bit out of the comission still i would compare them with the first celebration, some good, some ok, not the best organization again, the procession went well, but the day ended with rain so the last day wasn't all that great, it was nice but i think even us locals were a bit too tired after a long August and all the string of celebrations.
So overall another Summer is gone in Luz, it was GREAT!